Welcome to Kennels India

'Dog Breeders'

'Pet Clinics'

'Stud Dogs'

utilise our support to get your needs
Verified Breeders, Popular Vetrinary Doctors near by, perfect matching Stud Dogs, 1000+ satisfied buyers every year. KennelsIndia, India's largest Pet lovers marketplace.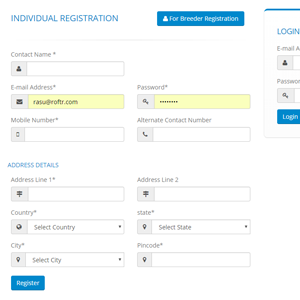 Register
500+ Breeders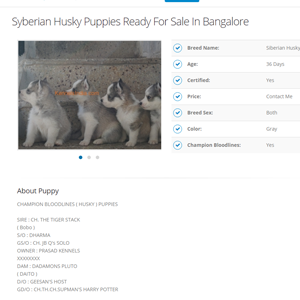 Puppy Info
KCI & Vaccination details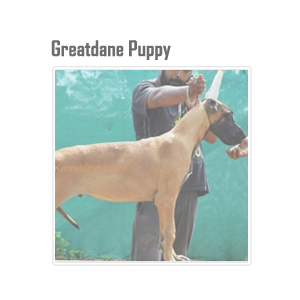 Photos
Original & Recent Photos
Deliver to millions of pet lovers...
Pet Clinic
S.G. Pet Clinic
---
Subban
StreetWashermenpet, Chennai, Tamil Nadu
Ballo Multispeciality Pet Clinic
---
B.Nagarajan
Mylapore, Chennai, Tamil Nadu
PAWS PET CARE
---
P.SASIKUMAR
Chromepet, Chennai, Tamil Nadu
Pet Animal Clinic
---
ABRAHAM THARAKAN
Palarivattom, Ernakulam, Kerala
To Know More details
Click Here..